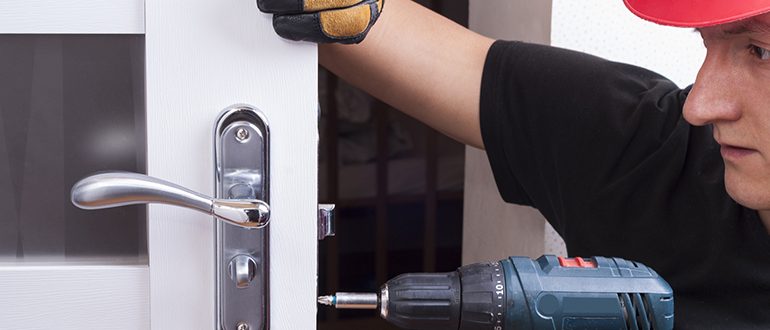 Home and Commercial Locksmith Services
Are you searching for home and commercial locksmith services? If so, we can help! Security is a major concern for any residential and commercial property, particularly in business buildings and offices, where sensitive materials such as documents and client information need to be free of theft. In order to make your building completely secure, it is recommended to hire the services of a professional locksmith to install a security lock system. If you are in need of someone reliable, honest and highly professional, Coral Springs Locksmith can help in this regard.
Why Hire Us?
With all the certifications and licenses required for this type of business service, Coral Springs Locksmith is qualified for residential and commercial locksmith services in Miami, Broward, and West Palm Beach areas. We can enhance the security of your property with the most secure options for doors and window locks, master key systems, and safes in the market up to date. We understand feeling secure in your home or office is a necessity, so we offer 24/7 services including everything from lock-outs to changing combinations, duplicating/fitting keys, and keylock installations.
Our Services
• Residential
Whether you need to replace the locks after moving to a new home or you have locked yourself out of your house, at Coral Springs Locksmith, we do it all. We specialize in safes, fence and shed padlocks, window; mailbox locks, high-security keys, electronic mechanisms, and much more. We are aware of the importance regarding your families safety, that's why we use the best quality products to keep your home's security intact at all times.
• Commercial
Coral Springs Locksmith is certified and experienced in commercial unlocking, repair, and re-keying. We are #1 Florida's locksmith of choice for all your commercial locksmith needs. We specialize in drop safes and office safes, file cabinet locks, as well as high-security, electronic keypad, etc. We offer the best security solutions for all type and size of businesses. Your office needs special security, that's why we provide fast and prompt services with minimum downtime.
• Automobile
Leaving a car key inside the vehicle has happened to some of us before. Perhaps the most common need for a locksmith. At Coral Springs Locksmith, we offer quality automobile locksmith services. We will take care of your problem on the spot. We can unlock, re-key, and repair regular, transponder, as well as high-security automobile keys. We are prepared for both domestic and foreign vehicle models. We have the experience and training to offer fast car locksmith service when and where you need it.
• Emergency
At Coral Spring Locksmith, we pride ourselves on offering quality emergency locksmith services in Florida and its surrounding areas. We understand the frustrating situation of finding yourself locked out or unable to lock up your home or office. That's why we offer 24-hour on-call emergency locksmith services to get your problem fixed as soon as possible. Our locksmiths are highly trained for such emergency situations, so you can count on us for all your emergency locksmith needs.
Coral Springs Locksmith – Home and Commercial Locksmith Services
Call Ben 954-715-2223 today, and we will suggest the services and products that will keep you and your family safe.
Follow us on Facebook.