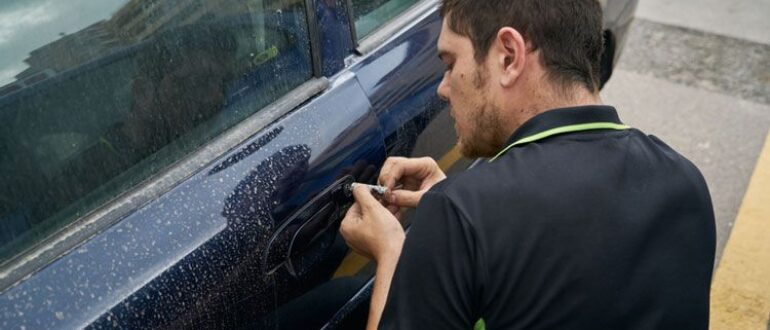 You feel embarrassed and frustrated when you accidentally lock your keys in the car. But you do not necessarily have to call a tow truck or the police to get your keys out. A car locksmiths can do it for you quickly, efficiently, and without damaging your car.
An experienced automotive locksmith in Coral Springs, Florida, can do more than unlock your car door. Read on to find out more.
1. Key Duplication and Replacement
If you have missed your vehicle keys or need a spare, a locksmith can cut a new key for you. Locksmiths work with two types of keys. The transponder key has an embedded chip that needs to be programmed to match the car's ignition. Locksmiths can also cut standard or non-transponder keys. These are less common but are still used in some older cars. If you are unsure which type of key you need, a locksmith can help you figure it out.
2. Key Extraction
Older keys can sometimes snap in half when you try to unlock the door. The brass tumbler inside the key can also break, leaving the tumbler stuck in the lock. And, when a key snaps in the ignition, it can be even harder to remove. Auto locksmiths use special tools to extract keys from locks. Attempting to remove a key by yourself can damage the lock, so it is always best to call a professional.
3. Lock Rekeying
It would help if you had the locks rekeyed when you lose your car keys. It will prevent someone who finds your keys from being able to access your car. Locksmiths can rekey most locks, including door locks, ignition locks, and glove box locks.
4. Ignition Repair and Replacement
If your car key does not turn in the ignition, it could be because the ignition switch is damaged. A locksmith can diagnose the problem and repair or replace the ignition switch. In some cases, the entire ignition system may need to be replaced.
5. Lock Repairs and Replacement
Auto locksmiths can repair and replace car door and trunk locks. If your door lock was damaged due to a break-in attempt or if the lockboxes of your commercial vehicle have been vandalized, a locksmith can replace the locks for you. The locksmith can use either key the locks to match your existing keys or make new ones.
6. Key Fob Replacement and Repair
If your car key fob is not working, a locksmith can often either replace or fix it. Sometimes, you may need to replace the batteries. If the key fob is damaged beyond repair, the locksmith can often program a new one for you.
Are you looking for an automotive locksmith? Call us today!
Coral Springs Locksmith offers reliable locksmith services in Coral Springs, FL, and surrounding areas. We are available 24/7 to help you with all your locksmith needs. We provide residential, commercial, and automotive locksmith services. Call us today to schedule a consultation.