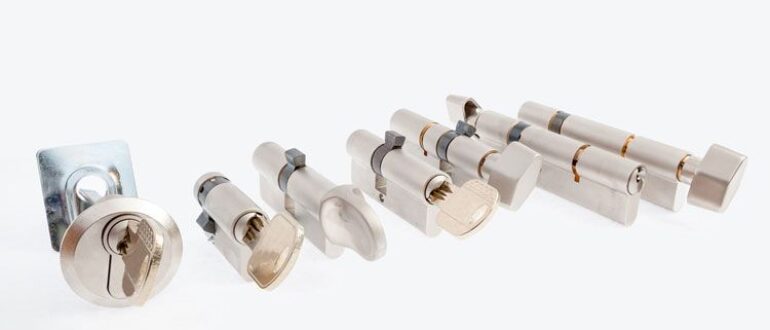 When it comes to Securing Your Business, robust security measures are paramount. In the realm of security, locksmiths play a crucial role in fortifying your commercial space. Beyond just traditional lock and key solutions, commercial locksmith services encompass a wide range of offerings designed to enhance security and control within your business premises.
1. Master Key Systems: Enhanced Access Control
One of the primary services offered by commercial locksmiths is the creation and implementation of master key systems. These systems allow for a hierarchical access structure, granting different levels of access to various personnel within the organization. It simplifies access control for management while ensuring restricted access to certain areas, enhancing overall security.
2. High-Security Locks: Fortifying Your Premises
High-security locks are specially designed to provide an additional layer of protection against unauthorized entry and potential break-ins. Commercial locksmiths are skilled in installing, maintaining, and repairing these advanced locking mechanisms, ensuring your business premises are fortified and secure.
3. Access Control Systems: Modernized Security Measures
Access control systems are rapidly gaining popularity in the business world. These systems utilize keycards, biometric scans, or PINs to control and monitor entry into specific areas of your establishment. Commercial locksmiths are proficient in installing and integrating access control systems, giving you precise control over who enters your premises and when.
4. Lock Repair and Replacement: Ensuring Functionality
Lock malfunctions can pose a significant security risk for your business. Commercial locksmiths provide lock repair and replacement services to ensure all locks are in optimal working condition. They can quickly diagnose and resolve issues, preventing potential vulnerabilities and securing your business effectively.
5. Emergency Lockout Assistance: Rapid Response
In the unfortunate event of a lockout situation, where access to your office or facility is denied, commercial locksmiths offer emergency lockout assistance. Their 24/7 availability ensures that you can regain access swiftly, minimizing disruptions and downtime for your business operations.
For businesses seeking to enhance their security and protect their assets, investing in reliable and professional commercial locksmith services is a prudent choice. Whether it's implementing master key systems, installing high-security locks, integrating access control systems, or providing emergency lockout assistance, locksmiths are pivotal in fortifying your commercial space.
Coral Springs Locksmith: Your Trusted Security Partner
In the bustling business landscape of Coral Springs, one locksmith service stands out for its commitment to securing businesses—Coral Springs Locksmith. Their expertise in commercial locksmith services, including master key systems, high-security locks, access control, and emergency lockout assistance, ensures that your business is safeguarded effectively. With a dedicated and skilled team, they prioritize your security needs, delivering solutions that align with your business requirements.
Protecting your business goes beyond traditional locks, and commercial locksmith services are indispensable in establishing a robust security infrastructure. Choose a reputable locksmith service like Coral Springs Locksmith to fortify your business and provide peace of mind, knowing your assets and operations are in safe hands. Call Coral Springs Locksmith at 954-715-2223