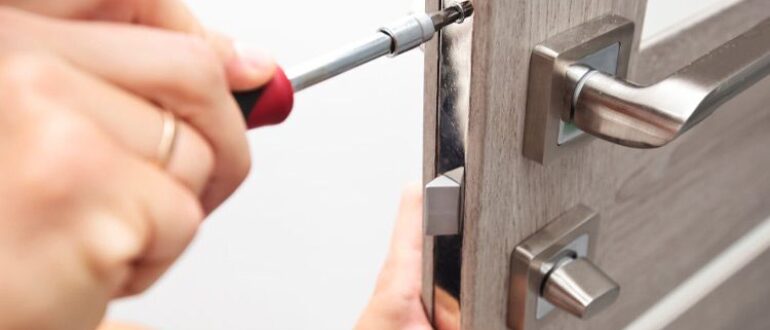 When you are looking to secure your rental property in Coral Springs, Florida, there are many steps to be taken. Every aspect matters, from ensuring that you have secure fencing around your property to installing the right locks.
Finding a capable commercial locksmith is crucial when looking to secure your rental property. They can help ensure that no area of your property is lacking in security and prevent any misfortunes from happening. Keep reading to see how you can get help from a commercial locksmith.
Guarantee Security
A rental property needs to be secure to attract potential tenants. When your property has the reputation of being unsafe, you won't be able to find tenants who are willing to rent it out according to your terms.
Guarantee security for every corner of your property when you look for the nearest locksmith and enlist their help. They can give your property an overall inspection and let you know which areas require more security. They can help install locks, whether at the doors, windows, or anywhere else.
Peace of Mind
Your rental property might be fully furnished or have valuable possessions that you cannot bear to part with. To ensure that no burglars can gain access to your property, you need to install secure locks.
You can contact a commercial locksmith and understand what lock types will most suit your requirements. You can choose to upgrade your existing locks on your property in favor of variants that are virtually unbreakable.
Multiple Options Available
Whether you're looking to install a completely new security system or just need a few locks replaced, a commercial locksmith can tell you what's possible. Some services you can find available with a commercial locksmith include: Lock installation, rekeying and lock maintenance.
Consultation about property security
When you're looking to find ways to ensure your property remains safe, you can consult a locksmith. If you don't want to spend a lot of money replacing locks, you can simply opt for rekeying. Depending on how much you're willing to spend on your security, the locksmith can adjust accordingly.
Easy and Efficient
You can get an experienced professional on your property within a few hours to do what is required. They won't take much time and will be in and out before you know it!
When looking for efficient solutions to ensure the best for your property, you need experts who can help you in Coral Springs, Florida.
Need a Commercial Locksmith? We're Here to Help
Finding the right locksmith for your requirements is no challenge when Coral Springs Locksmith is here to help! Our experts have years of experience handling commercial lock requirements, making it efficient and hassle-free for you!
When you're looking for a locksmith who provides quality services with complete professionalism, don't hesitate to give us a call at 954-715-2223