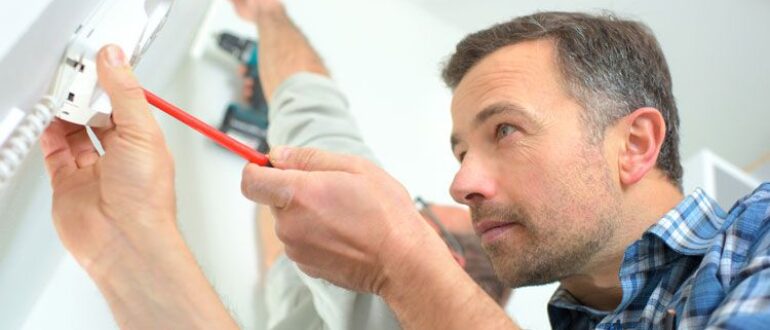 Your property can be vulnerable to criminal activity when you are not there, so consider how vulnerable it is when you're not present on the property.
Depending on the location and the size of the property, getting a security camera system installed by the nearest locksmith can ensure complete protection without exorbitant costs.
Deters Criminal Attempts Around Your Property
A vacant property is extremely prone to frequent burglary and break-in attempts. While you may not have cash or valuable possessions in your home, thieves can still walk away with furniture and damage your property in the process.
When you enlist the services of a locksmith to install a camera system around your property, criminals will be deterred by them alone. It can lessen the rate of criminal activity around your property and ensure round-the-clock security.
Monitor Activity in Your Property
When you are not home, it may become a spot for squatters and even a meeting ground for illegal activities. Since you can't actively check what's going on every minute of the day, you won't know what's happening until it's too late.
A security locksmith can help set up a camera system within the premises of your vacation home that enables you to access the cameras remotely from any location through WIFI.
Easy Installation and Setup Process
Hi-security locks and camera systems around your vacation property don't require days to install. You can have the whole process done within a day when you entrust an expert locksmith with the job.
Your technician can also help set up the security system and connect it to your devices so you can monitor your vacation home remotely. They can enable the systems to be connected through WIFI as well.
Better Insurance and Protection for Your Vacation Home
When you get a security camera system installed at your home, it can help lessen the cost of your home insurance. Depending on the type of insurance you opt for, you can get a discount on your insurance claims when they come to inspect your property.
You can also opt for battery-powered camera systems if the location of your home often witnesses frequent power outages.
Need Extra Security Systems for Your Home? Our Experts Are Able to Help
If you're worried about what's happening in your vacation home while you're away or think it's unsafe to send your family to your vacation home when it's not fully secured, getting a camera security system installed can put your mind at ease and increase the security of your vacation home.
When you're looking for a competent security locksmith to help you defend your vacation home, place your trust in our capable locksmiths at Coral Springs Locksmith in Florida. Call 954-715-2223 for 24-hour service and security system installation