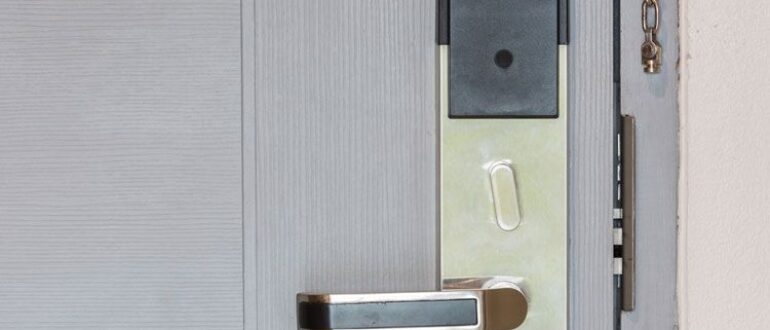 Securing Homes, Businesses, and Vehicles with locks provide a barrier against unauthorized entry and protect our valuables from theft or damage. However, locks are not infallible, and they can be easily compromised if they are not properly installed or maintained. That's where locksmith security systems come in. In this blog post, we will discuss the importance of locksmith security systems and how Coral Springs Locksmith can help you protect your property.
Locksmith security systems are designed to enhance the security of your property by installing high-quality locks, keys, and other security devices. Locksmiths are trained professionals who specialize in all aspects of locks and security systems. They can help you choose the right type of lock for your property, install it correctly, and provide ongoing maintenance and repair services. In short, locksmiths are your partners in keeping your property safe and secure.
One of the main benefits of locksmith security systems is that they provide peace of mind. Knowing that your property is protected by high-quality locks and security devices can give you the confidence you need to go about your daily life without worrying about break-ins or thefts. Additionally, locksmith security systems can help you save money in the long run by preventing damage and theft that can result in costly repairs or replacements.
Coral Springs Locksmith is a reputable locksmith company that offers reliable and competent locksmith services. Our highly trained, expert locksmiths are committed to maintaining the safety, security, and protection of your property. We understand that the security of your property is essential, and we will go the extra mile to meet and exceed your expectations.
We offer a wide range of locksmith services, including emergency lockout services, residential and commercial lock installations, re-keying, key duplication, and many more. We use only the highest quality locks and security devices, and our expert locksmiths are skilled in the latest techniques and technologies.
At Coral Springs Locksmith, we understand that emergencies can happen at any time. That's why we offer 24/7 emergency locksmith services to ensure that you can get the help you need when you need it. Our team of expert locksmiths is always ready to assist you with any lock and key related issues.
In addition to our emergency locksmith services, we also offer scheduled locksmith services. Our locksmiths can help you choose the right locks and security devices for your property, install them correctly, and provide ongoing maintenance and repair services. We can also help you upgrade your existing locks to more advanced and secure models to provide better protection against break-ins and theft.
In conclusion, locksmith security systems are an essential component of any property's security. They provide peace of mind, save money in the long run, and protect your property from unauthorized entry and theft. Coral Springs Locksmith is a reliable and competent locksmith company that offers a wide range of locksmith services, including emergency lockout services, residential and commercial lock installations, re-keying, key duplication, and many more. Our highly trained, expert locksmiths are committed to maintaining the safety, security, and protection of your property. If Securing Homes, Businesses, and Vehicles is what you need, contact Coral Springs Locksmith today at 954-715-2223