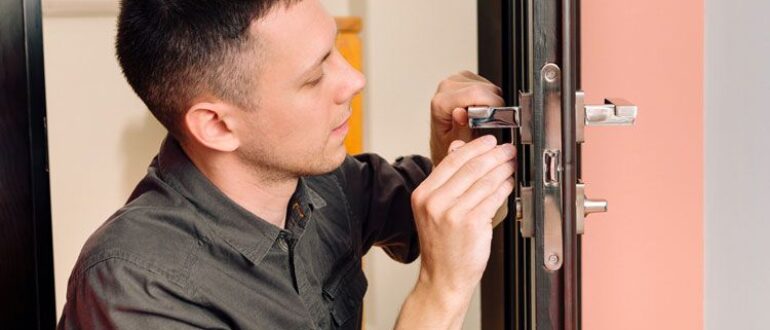 When you live in Coral Springs, ensuring that your home is secure is critical to your peace of mind. When your home isn't as secure as it should be, you can constantly be on edge and not feel at ease. Calling locksmiths is the natural solution here, where your worries can be put away for good.
However, sometimes there isn't really a valid reason for why you're calling locksmiths. When you want to ensure that the kind of help you're looking for is what a locksmith provides, you should ask these questions first:
What Kind of Help Are You Looking for?
If you've recently had a break-in on your Coral Springs property, you might find it in your best interests to call a locksmith. However, if the burglar has managed to bypass the security by physically breaking the door, there isn't much need for a locksmith.
When you're facing a problem that doesn't directly have to do with locks or safes, there isn't much that a locksmith can do for you. Think carefully about what kind of problem you're dealing with before automatically calling a locksmith.
What Can A Locksmith Help You With?
If you're looking for a house locksmith without being clear on what they do, you can end up paying for one that doesn't even provide the service you're looking for. When you want to ensure that you know what they can help you with, here are some common services you will find Coral Springs locksmiths can provide:
Residential locksmith services: Whether you are looking for lock repairs or installations for your home, a residential locksmith can help.
Auto locksmith services: Locked out of your car? You're not the only one. Whether you're looking for duplicate keys or need to break into your vehicle, an automotive locksmith is ideal to call.
Commercial locksmith services: Need to ensure that your business is safe? A commercial locksmith is your go-to person when you're looking to install commercial locks or get your commercial property inspected for any security gaps.
Do They Work 24/7?
Security emergencies can happen anytime, and you need to know if the locksmith you have on your speed dial can handle your problems at any time. Most locksmith services in Coral Springs do have emergency services that you can reach out to when needed.
Emergency locksmith services can help you get inside your property or vehicle. They can also help with key duplication when needed.
How Can I Find The Right Locksmith?
When you're looking for a capable locksmith who you can rely on, you need to look into their experience. You can find a reliable locksmith service in Coral Springs that has good reviews online, and they can customize their service for your needs.
To ensure that you know their price quotations and can compare them to other services, don't hesitate to give them a call and ask.
Looking for An Experienced Locksmith? We're Here to Help
If you're looking for a capable locksmith in Coral Springs that can cater to your needs completely, Coral Springs Locksmith is here to help. Our experts have worked on various properties and have years of experience to fulfill your security needs.
Call today at 954-715-2223 to book an appointment.