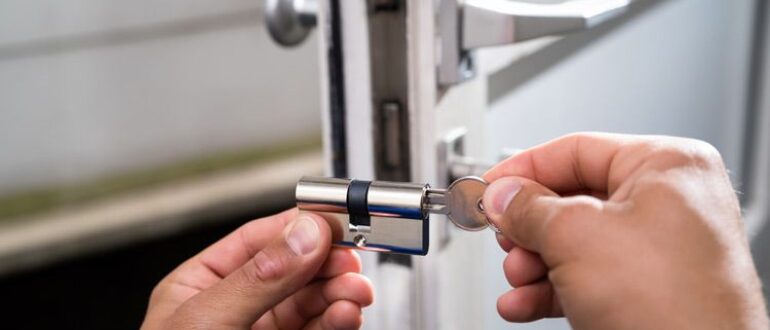 Whether you own a home or operate a business, there are many reasons why you would need a Mobile Locksmith Service. All properties need to have some type of security, and nothing can guard your precious assets better than a lock.
However, not enough people know the role a mobile locksmith can play in maintaining locks or security. When you're wondering why you would require a mobile locksmith and what they can do for you, keep reading to find out.
Wide Variety of Services
Mobile locksmiths can travel to any location and serve your requirements, rather than you having to seek them out by going to their establishment. Since they conduct their business by visiting places, they always have all the tools available for various jobs. Some services they provide are:
Car unlocking services
Lock changing and maintenance services
Key replacement services
Lock repair
Emergency locksmith services
Rekeying and lock installation
Available 24/7
Regardless of what kind of security management you require, you can simply call a local locksmith and ask them whether they can come to your property to help you out.
A great aspect about mobile locksmiths is that you can call them whenever and they will be available to help you out. Whether you're locked out of your car on a remote highway or can't get into your home, they can help.
When you're in Coral Springs, Florida, ensure that you call a local pro for quick arrival.
Convenient and Efficient
When you're facing a problem with your house lock or business lock, it might be a hassle to remove the lock and physically take it to a locksmith. However, with a mobile service, you don't need to worry about removing the lock at all. The professionals can arrive at your required location with their full array of tools and fix the problem in no time.
Instead of leaving your property or vehicle when you're stuck in a situation, just find a reliable locksmith who can get to where you are. It saves you time, effort, and the stress of finding someone in the area.
Professional and Trained
All mobile locksmiths have to be adept at adapting to any situation and figuring out a timely resolution for the problem. They go through a comprehensive training that makes them capable of fixing any lock issue to ensure this. They can offer more services and alternatives compared to traditional locksmiths.
Mobile locksmiths also continually keep themselves updated on the latest locks, technology, and more so they can solve any of your problems thoroughly. They will explain the process to you if required, so you can sit back and relax while they work.
Are You Looking for a Mobile Locksmith Service? We Can Help
Coral Springs Locksmith is the place to call when you are looking for a mobile locksmith to help you out. When you're stuck without your keys or your lock won't work, our experts can help you out. Ensure that you're never left helpless when it comes to locks in Coral Springs when we're just a call away at 954-715-2223 or fill out a contact form!